Past Issues
|
Subscribe
|
Send to a Friend
|
optometriceducation.org
October 2022
ASCO News
You are invited to join a series of powerful, one-of-a-kind webinars on a host of diversity topics by world-renowned content experts from outside optometry.
Deadline to submit nominations is January 13, 2023.
The Association of Schools and Colleges of Optometry offers a
Career Center
resource, hosted by Boxwood.
ASCO has many great publications for information and updates about the career of optometry and optometric education. If you want to learn more about what they are and how you can subscribe to them, keep reading! Please note, all subscriptions are free of charge and ASCO never sells your information.
Jennifer Rubin joined ASCO's team as the Program Associate, Member Engagement in September. Jennifer comes from a nonprofit background and was the Awards and Grants Manager for the American Academy of Optometry (AAO) for the past 7 years.
Corporate Contributor News
Alcon's MARLO Achieves Milestone of 1 Million Patients Enrolled
Essilor Instruments USA Provides Vectorial Refraction Curriculum
Johnson & Johnson Vision Launches New Contact Lens Innovation to Help Meet the Needs of Digitally Intense Lifestyles: ACUVUE® OASYS MAX 1-Day
How Does Working with MacuHealth Benefit Optometry Students?
Three Ways Robotic Technology Can Help Alleviate Staffing Challenges
University of Pikeville-Kentucky College of Optometry Student Receives 2022 VSP Vision of Hope Scholarship
Member News
Industry leaders, educators and students collaborate to improve the future of eye care.
A generous donation from VSP Vision, a not-for-profit vision benefits company, is providing new opportunities to incoming first-year optometry students at the Arizona College of Optometry (AZCOPT) and the Chicago College of Optometry (CCO) at Midwestern University.
On September 19, Salus University presented the 2022 Presidential Medal of Honors to this year's awardees.
The Herbert Wertheim School of Optometry & Vision Science hosted the Class of 2026 White Coat ceremony on August 19, 2022.
In September, Southern College of Optometry held its first in-person Convocation ceremony since 2019 as alumni, faculty, staff and students were honored in a special ceremony.
Kovin Naidoo, BSc, BOptom, MPH, OD '95, PhD, DHL (Hon), Global Head: Advocacy and Partnerships, OneSight EssilorLuxxotica Foundation, has been chosen as this year's Lighthouse Award recipient for Salus University's 15th annual "
Looking Out for Kids
" (LOFK) charity fundraiser.
The Department of International and Continuing Education (DICE) at Salus University felt mixed emotions as its cohort completed its program; sad for the end of this incredible year but excited for the bright future of its recent Masters of Science (MSc) in Clinical Optometry graduates.
The UAB School of Optometry's ground through fifth floor renovations received a 2022 People's Choice Award from Birmingham's American Institute of Architects.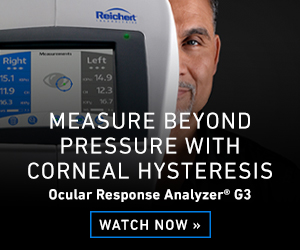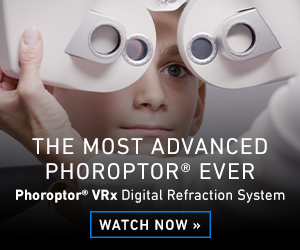 News to Share
Presented by Dr. Kristin Anderson
Submission deadline, October 19
The National Optometric Association (NOA) Convention is July 6–9, 2023, at the Westin Fort Lauderdale Beach Resort.
The Neuro-Optometric Rehabilitation Association™, International (NORA) recognized the following individuals at the NORA's Annual Conference in Columbus, Ohio, for their important contributions to NORA and the field of Neuro-Optometric Rehabilitation.
Association of Schools and
Colleges of Optometry
6110 Executive Blvd., Suite 420
Rockville, Maryland 20852
optometriceducation.org/