Past Issues
|
Subscribe
|
Send to a Friend
|
optometriceducation.org
April 2020
ASCO News
During the COVID-19 pandemic, many optometric academic institutions are challenged to use novel approaches in order to provide clinical educational experience to students.
ASCO staff hopes everyone is well during these times.
Many optometric academic institutions are currently struggling with providing a clinical experience to students who are not examining patients due to COVID-19.
During this unprecedented time of COVID-19, ASCO leadership, in concert with the Low Vision Educators and the Ophthalmic Optics Educators SIG chairs, have made the difficult and unfortunate decision to cancel both meetings.
As a member of the Federation of Associations of Schools of Health Professions (FASHP), ASCO was a signatory on a letter sent to the House of Representatives asking them to pass companion legislation to a Senate-passed bill intended to assure veterans would not lose their education benefits when schools/colleges/universities move to online education due to COVID-19.
The deans and presidents of 24 optometry schools and colleges across the United States and Canada came together the first week of March for the ASCO Board of Directors' spring meeting.
The results of ORMatch 2020 were released on March 16. ORMatch matches the student and the optometry residency program based on a mutual ranking algorithm.
Deadline to submit papers: March 30, 2021
ASCO and the Ethics Educators special interest group are pleased to announce Ryan Yuan as the winner of the 2020 Student Award in Clinical Ethics.
The percentage of full-time faculty with PhD and other (non-OD) doctoral degrees at US schools and colleges of optometry has decreased over the past 16 years, according to ASCO's 2019-20 Annual Faculty Data Report...
On Thursday, March 5th the ASCO Board of Directors, chief academic officers and staff attended a workshop by Drs. Gary Chu and Ruth Shoge on the merits of diversity, equity, and inclusion in an optometric academic setting.
ASCO hopes our podcast on wellness offers some comfort during these challenging times during the Covid-19 pandemic.
The BI 900 slit lamp with Imaging Set are used by the National Board of Examiners in Optometry at the National Center of Clinical Testing in Charlotte, NC. This slit lamp combines simplicity and reliability in a modern system which offers fully integrated digital imaging as as option.
Learn More
Advertisement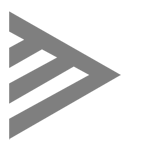 Corporate Contributor News
Member News
The New England College of Optometry (NECO) and industry leaders made official an Industry Collaborative Proclamation committing to collaborate on achieving key objectives for the profession of optometry.
"The only thing more contagious than a virus is hope."
Muriel Martinez, OD '13, FAAO, clinical assistant professor at the University of Houston College of Optometry, can add a new title to her long list of titles – "Ambassador of Optometry."
Easy Anyama Swaps NFL Dreams for A Better Future Through Optometry
Maggie Bailey, OD, assistant professor, has been named chief of the Vision Therapy Clinic (VT), a specialty clinic within UAB Eye Care that provides treatment for children and adults with eye teaming, focusing, and tracking disorders.
Salus University has partnered with National Vision, Inc., a subsidiary of National Vision Holdings, Inc., to advance optometric education via a pilot program focused on training students on conducting remote eye exams utilizing high-tech equipment and real-time secure HD video conferencing.
The Midwestern University Arizona College of Optometry's pediatric department has received a Quality Award from the Pediatric Eye Disease Investigator Group (PEDIG) for having an outstanding quality index of a 1.0 for two years in a row.
You study for boards, you clean up, you dress up, and you come to party.
A growing array of studies and news reports have established that racial and cultural biases among health care providers contribute to health disparities.
The UIW Rosenberg School of Optometry (UIWRSO) is proud to provide student interns diverse patient encounters, resulting in an introduction to a broad range of practice services into clinical rotations.
Advertisement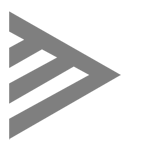 News to Share
For everyone's health and safety, ophthalmologists, optometrists, and other doctors are being urged to see only patents for urgent or emergent problems during the coronavirus pandemic.
2020 Clinical Skills Pre-conference and Annual General Conference
Association of Schools and
Colleges of Optometry
6110 Executive Blvd., Suite 420
Rockville, Maryland 20852
optometriceducation.org/