Past Issues
|
Subscribe
|
Send to a Friend
|
optometriceducation.org
March 2021
ASCO News
ASCO's website,
www.optometriceducation.org
, was recently enhanced and is now live. The new and improved website appeals to many different audiences – students and future students, ASCO faculty and administrators, practicing ODs, and more.
The Cultural Competency Case Study Subcommittee of the ASCO Diversity and Cultural Competency Committee (DCCC) recently held a Cultural Competency Case Study Competition for Residents.
Corporate Contributor News
Alcon Launches PRECISION1 for Astigmatism Contact Lenses in the U.S.

PRECISION1 for Astigmatism, born from Water Gradient Technology, features the proven PRECISION BALANCE 8|4 lens design for a stable contact lens-wearing experience
AbbVie Announces Partners in $50 Million Program to Promote Health and Education Equity in Underserved Black Communities
CooperVision and CooperVision Specialty EyeCare Sponsor – 2021 Educators' Meeting at Global Specialty Lens Symposium
Essilor Reinforces Superiority of Varilux, Premium Lens Brands with New Consumer Campaign Driving Patients to Independent Practices
Company launches new campaign and logo during prominent College Bowl games to capture hearts and minds of progressive lens consumers and drive them to book an appointment with an Essilor Expert
Available from HEINE the NEW OMEGA 600 Indirect Ophthalmoscope
Haag-Streit Presents Lenstar Myopia – Your Companion for Myopia Management
Haag-Streit is excited to announce Lenstar Myopia – Haag-Streit's solution for the increasing demand of myopia management and patient education.
Johnson & Johnson Vision Receives FDA Approval for Next Generation Monofocal Intraocular Lens
Keeler USA & Merakris Therapeutics
Keeler, a world leader in ophthalmic diagnostic, digital, surgical and clinical products, is proud to announce our partnership with Merakris Therapeutics, Inc. Research Triangle Park, NC. Merakris is a leader in researching, developing and marketing regenerative healthcare products.
Entrepreneur Magazine Ranks Pearle Vision as No. 1 Eyecare Franchise and No. 32 Overall
First-In-Class Biologic Eye Drop Regener-Eyes® Launches $10k Academic Scholarship for 2021
Applicants are required to submit an original essay on how biologics are transforming regenerative medicine in eye care
Your New Trial Lens Fitting Set
Bring efficiency to your specialty lens fitting! Order fewer lenses and decrease patient chair time while increasing the first fit success rate.
Finding Opportunity in Response to Challenging Times
The past few months have undoubtedly been a challenging time in history, and the opto-metric field has certainly been impacted.
Transitions Optical Shared "The Pulse" of the Optical Industry During Virtual Event
Transitions Optical gathered over 10,000 industry professionals from 98 countries in North America, South America, Europe, Africa, Asia and Australia online for a first of its kind, global virtual event — Transitions® The Pulse.
Member News
The New England College of Optometry (NECO) announced the receipt of a grant from the The Coca-Cola Foundation, the philanthropic arm of The Coca-Cola Company that will fund a new diversity and inclusion scholarship.
More than a decade after Southern College of Optometry became the first of the nation's optometry colleges to create State Day, the annual tradition is still going strong, even during a pandemic.
Katie Clore, OD, has been named the 2020 Alabama Optometric Association (ALOA) Educator of the Year.
"To receive this award from this association, representing both the students I had the pleasure to teach and my professional colleagues is truly an honor for me," said Dr. Clore.
Dr. Joy Harewood to help advance representation in optometric training and practice
The Pennsylvania College of Optometry (PCO) at Salus University recently signed articulation agreements that will benefit Pennsylvania college students who want to pursue several in-demand healthcare professions.
Salus University has developed a new podcast series called "Behind the Scenes at TEI," featuring conversations with doctors from The Eye Institute (TEI).
Nova Southeastern University College of Optometry (NSUCO) announces that Kenneth R. Seger, OD, MS, FAAO, associate professor, has been named Department Chair for Clinical Education.
Nova Southeastern University College of Optometry (NSUCO) announces that Cristina Llerena Law, OD, PhD, FAAO, Dipl. has been appointed Associate Dean for Academic Affairs. Dr. Law has played an integral role in coordinating the virtual delivery of our curriculum and the multifaceted lab schedules.
Advertisement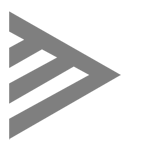 SIG News
ASCO's Diversity, Equity, and Inclusion (DEI) Special Interest Group is creating a living collection of voices of diversity in optometry.
News to Share
The Alliance for Eye and Vision Research's (AEVR) new Research Saving Sight, Restoring Vision Initiative announced a World Glaucoma Week 2021 Congressional Briefing titled Glaucoma: Clinical Practice and Research to Optimize Patient Outcomes to be held virtually on March 11 from noon – 1:15 pm.
Call for Applications: Leadership Program for Top Academic Administrators
Register for the 2021 Interprofessional Education Collaborative (IPEC) Interprofessional Leadership Development Program (ILDP)
here
.
The National Board of Examiners in Optometry® (NBEO) opened registration for the August 2021 – July 2022 exam administrations for Part III CSE®, ISE®, and LSPE™ on February 12, 2021.
NBEO has been in continued contact with Pearson VUE regarding the impact of COVID restrictions and social distancing protocols in certain locations for our candidates scheduled for the Part I ABS examination March 16-19, 2021.
Association of Schools and
Colleges of Optometry
6110 Executive Blvd., Suite 420
Rockville, Maryland 20852
optometriceducation.org/