Past Issues
|
Subscribe
|
Send to a Friend
|
optometriceducation.org
September 2022
ASCO News
A primary focus of the ASCO Academic Affairs Committee (AAFC) over the last several years has been to expand on various aspects of its Marketing Plan for Graduate Education in Optometry (a guiding document developed in 2011)...
Deadline to submit nominations is January 13, 2023
The Association of Schools and Colleges of Optometry offers a
Career Center
resource, hosted by Boxwood.
ASCO has many great publications for information and updates about the career of optometry and optometric education.
Corporate Contributor News
Essilor Instruments USA Provides Vectorial Refraction Curriculum
Johnson & Johnson Vision Launches New Contact Lens Innovation to Help Meet the Needs of Digitally Intense Lifestyles: ACUVUE® OASYS MAX 1-Day
MacuHealth's Chief Science Officer to Speak at ASCO Clinic Directors Annual Meeting
Topcon to Sponsor a Free Myopia Educational Symposium at Vision Expo West
Meet the 2022 Dr. Marvin R. Poston Leadership Award Winners
Member News
ASCO's Optometry Gives Me Life videos are part of the on-campus messaging seen by prospective students and others on the campus of Southern College of Optometry.
Nova Southeastern University College of Optometry (NSUCO) is pleased to announce that Crystal Victor, OD is the new Director of Diversity, Equity, Inclusion, and Belonging.
Gerald Simon, OD, was named 2022 Optometrist of the Year by the National Optometric Association (NOA).
This year's Alumnus of the Year, at the Herbert Wertheim School of Optometry & Vision Science, is Rev. Dr. Clyde Oden, Jr. Class of 1968.
From July 15–23, Midwestern University hosted its annual Health Careers Institute for High School Students, a week-long program aimed at exposing high schoolers to the possibilities of a career in healthcare.
Nova Southeastern University College of Optometry (NSUCO) is pleased to announce that Jamie Althoff, OD has been named Assistant Dean for Student Affairs and Admissions.
Nova Southeastern University College of Optometry (NSUCO) announces that Mariana Ferraz, OD, FAAO is the new Director of Community Outreach.
Perla Najman, OD ('99), assistant professor, retires from Nova Southeastern University College of Optometry (NSUCO) after two decades of service.
Southern College of Optometry's longest-serving faculty member, Dr. Glen Steele, recently announced his retirement in August. Dr. Steele joined SCO's faculty following his graduation in 1969. At 53 years, his service is the longest of any employee in SCO history.
The Pennsylvania College of Optometry (PCO) at Salus University concluded its second annual Robert E. Horne Summer Enrichment Program (SEP) in July with a celebratory closing event.
Twenty-two prospective students participating in the Optometry Learning Experience held recently at the Pennsylvania College of Optometry/Salus University.
A group from the Pennsylvania College of Optometry at Salus University recently participated in the "Opening Eyes" program for athletes who competed in the New Jersey Special Olympics, held at The College of New Jersey in Ewing Township.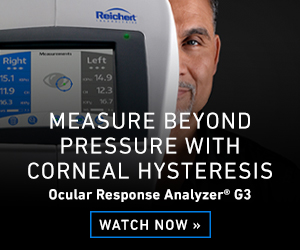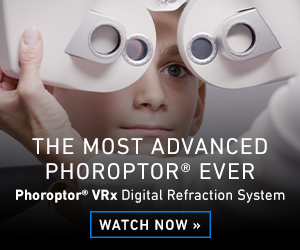 News to Share
Each year the American Academy of Optometry (AAO) and American Academy of Optometry Foundation (AAOF) recognize individuals who have made significant contributions and excelled in the profession.
The PAEA Board of Directors announces it has made the unanimous decision to appoint Sara Fletcher, PhD, as Chief Executive Officer, effective immediately.
Association of Schools and
Colleges of Optometry
6110 Executive Blvd., Suite 420
Rockville, Maryland 20852
optometriceducation.org/