Past Issues
|
Subscribe
|
Send to a Friend
|
optometriceducation.org
February 2021
The BI 900 slit lamp combines simplicity and reliability in a modern system which offers integrated digital imaging with the optional Imaging Set. Also equipped with an integrated yellow filter, the BI 900 allows you to experience true agility in the exam room.
Learn More
Advertisement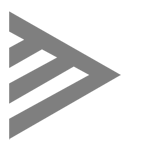 ASCO News
Deadline to submit essays is February 16, 2021
Deadline to submit papers: March 30, 2021
Corporate Contributor News
Essilor and Luxottica launch first joint product offering in U.S. – "Ray-Ban Authentic" enhanced with Essilor technology
Haag-Streit Presents Lenstar Myopia – Your Companion for Myopia Management
New Myopia Guide for Eye Care Professionals Now Available from Johnson & Johnson Vision
Don't Waste Time Searching for Dry Eye. Be more efficient with the Keratograph® 5M
Topcon's Henson Perimeters Now Available for Sale in the U.S.
Company Brings Leading Perimetry Devices for Visual Field Analysis and Glaucoma Screening to the U.S. Market
New Accessories from Volk that are Must Haves in any Clinic!
Member News
The UC Berkeley School of Optometry has created the Tony Adams Lifetime Achievement Award and the inaugural recipient is Tony Adams.
Linda S. Rouse, OD, MBA, FAAO has been named Interim Dean of the Nova Southeastern University College of Optometry (NSUCO).
Midwestern University announces the first recipients of the new Diversity Scholarship that provides need-based scholarships for qualified students on both the Downers Grove, Illinois, and Glendale, Arizona campuses.
The
American Public Health Association
(APHA) has recognized Jason Nichols, OD, MPH, PhD, FAAO, associate vice president for research and professor at the UAB School of Optometry, with its 2020 Vision Care Section (VSC) outstanding Scientific Paper Award.
Heather McKay '22OD has been named the Joseph C. Toland Memorial Scholarship winner by the Pennsylvania College of Optometry (PCO) at Salus University.
State University of New York (SUNY) College of Optometry alumna Andrea Nikki Cotler, OD, FAAO, '06, is among nine recipients of the 2020 Performance Improvement Champion Award presented by NYC Health + Hospitals...
Dr. Josephine Shallo-Hoffmann, PhD, FAAO has announced her retirement from Nova Southeastern University College of Optometry (NSUCO).
Satya Verma, OD '75, FAAO, FNAP, Diplomate, who is a professor and director of the externship programs at the Pennsylvania College of Optometry (PCO) at Salus University, was recently honored for 50 years of service to the institution at the University's annual Length of Service Awards presentation.
The Indiana University School of Optometry has established a laser and surgical clinic at its Atwater Eye Care Center, thanks to the support of IUSO graduate James Hunter and his wife, Linda.
A new scholarship will be endowed with $100,000 through a combination of annual gifts and an estate gift from IUSO alum Robert L. Carter.
Barbara Cannaday wished to honor and memorialize her father, DeWayne Nevil, who passed away. Before her father died, he had suffered a loss of vision due to Stargardt Disease.
Indiana University School of Optometry Chief of Vision Rehabilitation Services, Director of External Rotation Program, and Clinical Professor Elli Kollbaum has created new partnerships for clinical training of IUSO's fourth-year students.
Under the direction of Indiana University School of Optometry Clinical Senior Lecturer Jacqueline Jenkins, the school has expanded the optometric services provided at the Raphael Health Center in Indianapolis, IN.
Dr. Greg Fecho, OD, associate professor, has been named the Nova Southeastern University College of Optometry Professor of the Year for 2019-2020 and has been nominated for the President's Distinguished Professor Award of Excellence for 2020.
Illinois College of Optometry's Continuing Education Program will be offering 6 hours of live online CE on February 21, 2021.
News to Share
On January 15th, the Accreditation Council on Optometric Education (ACOE) distributed a call for comments to proposed changes they are considering to Optometric Residency Standards 2.1 and 2.4.
The Health Resources and Services Administration (HRSA) provides public colleges and universities with funding so they can offer fixed, low-interest rate loans to students pursuing health profession degrees.
NAEVR released its Fiscal Year 2022 funding requests for National Institutes of Health (NIH) and National Eye Institute (NEI) funding, as well as that for the Department of Defense's (DOD) Vision Research Program (VRP).
Association of Schools and
Colleges of Optometry
6110 Executive Blvd., Suite 420
Rockville, Maryland 20852
optometriceducation.org/