Past Issues
|
Subscribe
|
Send to a Friend
|
optometriceducation.org
January 2021
The BI 900 slit lamp combines simplicity and reliability in a modern system which offers integrated digital imaging with the optional Imaging Set. Also equipped with an integrated yellow filter, the BI 900 allows you to experience true agility in the exam room.
Learn More
Advertisement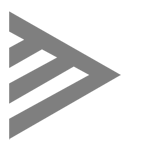 ASCO News
ASCO is delighted to share that its Optometry Gives Me Life campaign continues to gain momentum with the support of two new lead sponsors, CooperVision and Johnson & Johnson Vision.
In December, ASCO's Director of Meetings and Special Interest Groups, LaShawn Sidbury, CMP, CAE, was recognized as a Leader of Distinction by digitalNow.
Deadline to submit nominations is January 15, 2021.
Deadline to submit essays is February 16, 2021
Deadline to submit papers: March 30, 2021.
Corporate Contributor News
Bausch + Lomb Expands Portfolio, Initiates New Clinical Studies and More
CooperVision Announces January Dates for ECP ViewpointsSM
Haag-Streit USA Introduces the XOMA Smart Lane by Reliance
Hoya Learning Center Launched – New Interactive Learning Management System with Exciting Courses, Hot Topics and Completion Rewards Now Available to Accounts
Johnson & Johnson Vision Wishes You a Happy New Year
Last Call! Submit Your Applications for the National Vision 2020-2021 Grant Program!
NIDEK INC in partnership with Medmont will now be offering the medmont meridia Pro and Classic Advanced Corneal Topographer models to U.S. eye care professionals.
OCULUS LidStick® Introduced
Topcon Announces the US Launch of Chronos
Keep Seeing Clearly with the Volk ClearPod
Member News
We are blessed with many wonderful people at RSO who make our lives better. Unfortunately, there are times when we lose a member of our community and feel a great loss. On November 29, we lost one of the best optometrists, teachers and human beings many of us have ever known. Dr. Mervyn Bloom was a truly caring, compassionate and humble man.
Neal Nyman, OD, a retired associate professor in the Pennsylvania College of Optometry (PCO) at Salus University, and Andrew Gurwood, OD '89, Resident '90, FAAO, were among those honored with the University's 2020 Presidential Medal of Honor.
Given the current state of affairs with the COVID-19 pandemic, Juliana Mosley, PhD, believes we are at a place in society where the public agenda and discussion is focused on racial and socioeconomic health disparities.
Campus-wide program promotes cultural competency through creativity and conversation
Dr. West received her bachelor's degree in Biomedical Sciences from Troy University before receiving her doctor of optometry degree from the UAB School of Optometry.
Illinois College of Optometry's Continuing Education Program will be offering six hours of live online CE on February 21, 2021.
The National Board of Examiners in Optometry Yearly Performance Report has shown that the Midwestern University Arizona College of Optometry (AZCOPT) continues to achieve success in educating its students to become skilled, highly prepared Doctors of optometry.
When Maricela Cantuna '23OD and Sana Fasihudden '23OD arrived at the Pennsylvania College of Optometry (PCO) at Salus, they were looking for a little guidance, which they found in the form of the university's Peer Mentoring program.
SCO recently elected three new members to the Board of Trustees. Congratulations to Dr. Betty Harville, Vicki Farmer, and Dr. James Kirchner.
Midwestern University has received a $100,000 grant from the Nina Mason Pulliam Charitable Trust, which will be directed to the Arizona College of Optometry's Vision Medical Assistance Program.
News to Share
On December 3rd, the National Academies of Science, Engineering, and Medicine's Global Forum on Innovation in Health Profession Education held a one-day public workshop on the lessons learned in health profession education during the COVID-19 pandemic.
Joining Forces to Enhance Athletic Performance Encourages Greater Collaboration Among Professionals
Meeting Virtually May 18, 20, 25, and 27, 2021
Deadline February 5 noon ET
The NAEVR and AEVR Boards wish you a happy New Year and our best for your health and well-being. With the start of vaccination, we are all hopeful that COVID-19 will begin to abate. This message describes...
Association of Schools and
Colleges of Optometry
6110 Executive Blvd., Suite 420
Rockville, Maryland 20852
optometriceducation.org/