Past Issues
|
Subscribe
|
Send to a Friend
|
optometriceducation.org
September 2020
The BI 900 slit lamp with Imaging Set are used by the National Board of Examiners in Optometry at the National Center of Clinical Testing in Charlotte, NC. This slit lamp combines simplicity and reliability in a modern system which offers fully integrated digital imaging as as option.
Learn More
Advertisement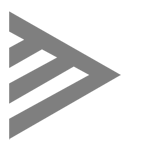 ASCO News
A special, virtual symposium slated for Academy 2020, the first of its kind ever presented at an American Academy of Optometry (AAO) annual meeting, will promote a basic understanding of the principles of diversity, equity and inclusion...
ASCO has partnered with 17 other national health profession education association members of the Federation of Associations of Schools of the Health Professions (FASHP) in sending a letter on August 5th to leaders on Capitol Hill.
Deadline to submit papers: March 30, 2021
Corporate Contributor News
Bausch + Lomb Launches Innovative Bausch + Lomb Infuse™ Silicone Hydrogel (SiHy) Daily Disposable Contact Lenses
Hoya Provides PPE Kits and Bounce Back Resources to ECPs
Hoya Vision Care Launches Latest Light Reactive Technology in the Photochromic Category
Johnson & Johnson Vision Offers Digital Aid to ECPs to Build Businesses
Member News
Berkeley Optometry is incredibly proud of our Class of 2022 for taking the initiative to organize a school-wide contribution to the Equal Justice Initiative (EJI) in support of the Black Lives Matter movement.
Also Joins the 13% Promise Initiative by Black Eyecare Perspective
NECO recently signed on to the 13% Promise pledge led by Black Eyecare Perspective (BEP).
Panelists seek sustainable steps for increasing minority representation in the field
Ruth Shoge, OD, FAAO, assistant professor at Salus University's Pennsylvania College of Optometry and chair-elect of the ASCO Diversity and Cultural Competency Committee, was on the panel for a webinar earlier this week...
In a little over eight years, Dr. Mothersbaugh has gone from ICO student to resident to assistant professor to dean of student affairs.
"I want to do it all, learn it all, and absorb everything about low vision."
Sandra Block, OD '81, MEd, MPH, FAAO, FCOVD plans to retire later this year.
Creating connections was at the core of a storied career and contributions
Two students from the UAB School of Optometry are now national leaders of the National Optometric Student Association (NOSA).
In July, Dr. Stephanie Messner was named chair of the Accreditation Council on Optometric Education.
Easy Anyama, a second-year optometry student at the University of Houston College of Optometry, launched a vlog series...
Journal of the American Medical Association Publishes Findings
It's business as usual – almost – for the summer residency students in the Blindness and Low Vision Studies (BLVS) program at Salus University.
Advertisement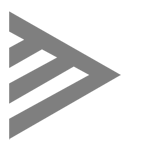 SIG News
News to Share
Over the past few months, the American Academy of Optometry has continually monitored the COVID-19 situation and its impact on Nashville as well as their phased re-opening.
To adapt to these uncertain times, IPEC has decided to transform the Dec. 7-9, 2020, IPEC Faculty Development Institute into a fully virtual event that will offer the interprofessional education (IPE) community the possibility for educational exchanges and best practice updates while protecting the safety, health and well-being of all Institute participants.
Association of Schools and
Colleges of Optometry
6110 Executive Blvd., Suite 420
Rockville, Maryland 20852
optometriceducation.org/