Past Issues
|
Subscribe
|
Send to a Friend
|
optometriceducation.org
November 2022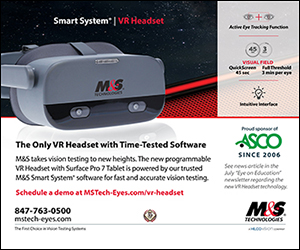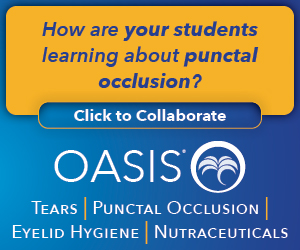 ASCO News
Two remaining live sessions; Previous sessions available for viewing online

You are invited to join a series of powerful, one-of-a-kind webinars on a host of diversity topics by world-renowned content experts from outside optometry. Called the ASCO Eye on Diversity Speaker Series, sponsored by Johnson & Johnson Vision, this series of six powerful sessions will reveal unique insights and perspectives on diversity, equity, inclusion, accessibility, and belonging issues that face optometry students, residents, faculty, practitioners, and their staff members on a daily basis.
ASCO has announced that it is now accepting applications from optometry residents and graduate students for its 2022-2023 Future Faculty Program (FFP).
In October, ASCO and their marketing firm, Truth Collective, won the Silver award at the MM&M Awards (Medical, Marketing & Media) for Corporate Branding Campaign. The MM&M Awards recognizes healthcare marketing and media and celebrates creativity and effectiveness in healthcare marketing.
Deadline to submit nominations is January 13, 2023
The Association of Schools and Colleges of Optometry offers a
Career Center
resource, hosted by Boxwood.
ASCO has many great publications for information and updates about the career of optometry and optometric education. If you want to learn more about what they are and how you can subscribe to them, keep reading! Please note, all subscriptions are free of charge and ASCO never sells your information.
Corporate Contributor News
CooperVision Expands MyDay® toric Parameters to Provide Even More Extensive Range of 1 Day Contact Lenses
Nourishing Our Eyes Can Enhance the Colors of the Fall
From Cold Start to Cashflow: OD Gives Tips for Growing New Practice
A Path Paved by Dr. Marvin Poston: My Journey from Optician to OD
Member News
Southern College of Optometry celebrated the 20th anniversary of its flagship clinical facility, The Eye Center, at a special program hosted during the college's Fall Homecoming weekend.
Indiana University School of Optometry Distinguished Professor Ann E. Elsner has been named the 2022 Charles F. Prentice Medal Award recipient by the American Academy of Optometry.
Mark your calendar for Saturday, Nov. 12, 2022, for the Pennsylvania College of Optometry (PCO) at Salus University's 15th annual "Looking Out for Kids" (LOFK) charity fundraiser being held at the National Constitution Center in Philadelphia.
On Oct. 28, Chad Herschberger and Sam Soda, Indiana University School of Optometry fourth-year OD students, received the 2022 VSP/AAOF Practice Excellence Award.
Purdue University biomedical engineer Chi Hwan Lee, PhD, led a research team that developed new ocular technology to continuously monitor patients' IOP readings more comfortably and accurately, which could serve as another option for eye specialists to identify glaucoma.
Adam Gordon, OD, MPH, FAAO, has been named the UAB School of Optometry's first CooperVision Endowed Scholar – Myopia Management and Contact Lenses.
On September 10, Dr. Michael Silver, Director of UC Berkeley's new Center for the Science of Psychedelics (BCSP), presented a talk for the Science at Cal Lecture series on his breakthrough research at BCSP.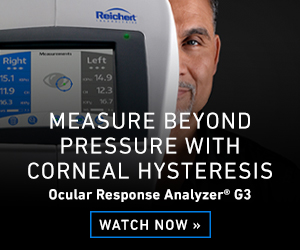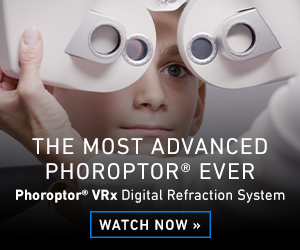 News to Share
Optometry's Meeting® promises an amplified 2023 experience replete with immersive advocacy elements and a reimagined AOA+ so impactful that AOA offers optometry's next generation their ticket to ride.
Healthy vision cannot be taken for granted. With the increase of online and app-based vision services, the American Optometric Association's (AOA) nationwide public awareness campaign,
Eye Deserve More,
is making waves and reinforcing that every American deserves comprehensive eye care from a doctor of optometry as a part of their overall health and well-being.
Deadline: November 15, 2022
Association of Schools and
Colleges of Optometry
6110 Executive Blvd., Suite 420
Rockville, Maryland 20852
optometriceducation.org/